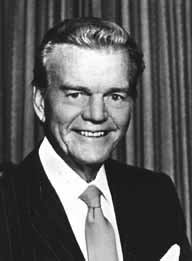 When I walk home for lunch, my little AM radio is tuned into The Paul Harvey Noon news.  I believe I have been listening to him for Forty years.   His news items always had good news laced in with commercials blended throughout.  He was entertaining and and informative.  
I sometimes felt I was back in a simpler time, nostalgic for an era I never witnessed.  Always appreciative of his "Rest of the Story" features, trying to figure out which historical figure he was referring too, often times not even comming close.
I bought my first pair of Wells Lamont gloves because of him.  Recommended Roach Prouf to many folks who enjoyed the results.  Over the last few years his contribution was pre-recorded, the guest newsreaders kept alive many of the elements that made his broadcasst so unique.
Being a long time Radio fan, his passing really does make me sad.  At least he is reunited with his Angel in heaven.  Thank you Mr. Harvey.